CARTHEAT LEAGUE RACE #4 Darlington 25% 6X
The Darlington CART Massacre is the best way to describe this night of racing-BUT WHAT A FINISH!!!
The original race was hosted by nhygroup using a 56k modem. Kool Guy 500 led the field to the green flag in what would be a warped race. NO POINTS GIVEN.
After being told to abort the race--GR8 took the hosting position. The pole was won by Rebel Rider and he led the field to the green flag and the race was on. Great 4 car battle occurred at the front until the warning light came on. Two cars began to pit - but used the wrong pit lane (backstretch). When people did pit around lap 15-carnage really began. Cart PANCAKES--as cart AI pitcrews flipped the cars over in the pits causing people to ask how to fix this. The answer-HIT THE SPACE BAR!
The rest of the race involved a three car battle with a 1-2 lap lead on the rest of the field. The race went down to two cars. GR8-1 (points leader) and Kool Guy 500 (league founder). It went down to a senario seen in two real CART races. 1986 duel of Andretti's at Portland and the 1991 Marlboro Challenge battle between Rick Mears and Michael Andretti. With the league race, the fuel ran out on GR8 allowing KoolGuy500 to take the lead and the win on the final straightaway to score his first win of the season and break GR8's 3 race win streak.
Here are two photos of the final pass-enjoy!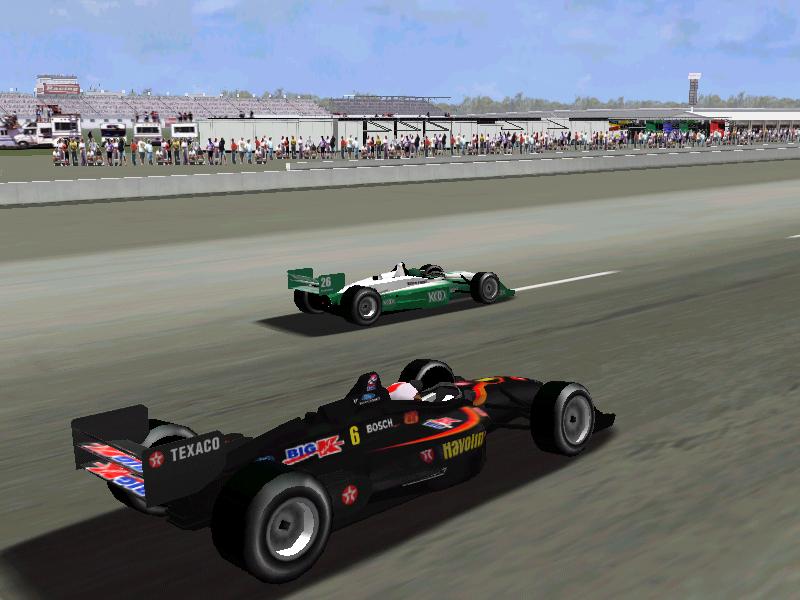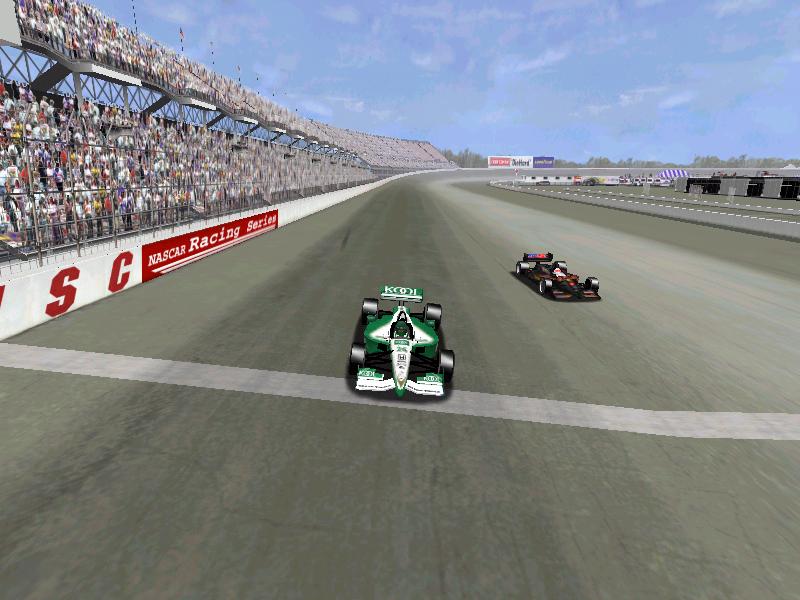 Next race is Friday at Watkins Glen. It will have no pits and 15% length